Now in its 19th year, The Drinks Business Awards have become the most authoritative, internationally respected badge of achievement in the alcoholic drinks industry.
This is a chance for outstanding companies and individuals to win high profile recognition in front of some of the industry's most influential representatives.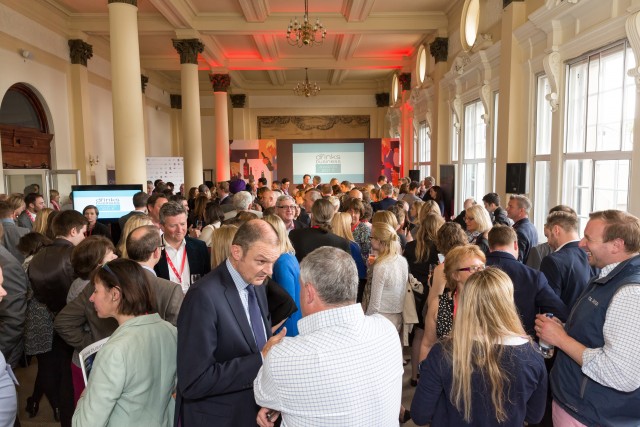 Key Information
Entry Deadline: Wednesday 28th July 2021 (extended for late entries)
Entry Fee: £179 + VAT per entry
Ceremony date: TBC
2020 Winners: See here
How to enter
1. Complete our entry form
Please complete the form below, selecting all of the categories you plan to enter. Alternatively, you can complete our PDF form, email us or call +44 (0)20 7803 2427.
2. Submit your pitch
The awards pitch is your opportunity to tell our judges why you deserve to win the category. Your statement should be up to approximately 500 words and answer the following questions:
What have you achieved in the last year? (past years for the Lifetime Achievement Award)
What makes you or your company stand out from others employing similar initiatives?
What results of figures do you have to demonstrate the effectiveness of these initiatives?
How do you plan to develop these initiatives or other aspects of your business in the future?
3. Upload any support material
Support material is optional but allows you to expand on the points raised in your pitch, if necessary. Supporting documents can include images, Excel / Word / Powerpoint files, PDFs and videos (URL to hosted service such as Youtube or Vimeo).
4. Send samples (Design & Packaging only)
If entering our Design and Packaging categories, you may send us physical samples, although this is not mandatory. Please send these to: db Awards 2021, Wine Sorted, Little Owl Farm, Main Street
Murcott, Kidlington, Oxfordshire, OX5 2RE.
Awards ceremony
We hope to run a live awards ceremony later in the year but not yet have a fixed date owing to current Covid-19 restrictions. We will also film the event and publish on our Youtube account.
Click here to view last year's virtual ceremony
Publication of results
Results will be published in The Drinks Business, our daily newsletter and website shortly after the ceremony.
Contacts
If you have any questions please contact:
Entry Form
Complete the form below to register your entries. You will be able to submit your pitch and support material at a later point if you prefer.
The time to enter this award has expired.